The Fuji Declaration featured at Neumühle Spiritual Retreat Center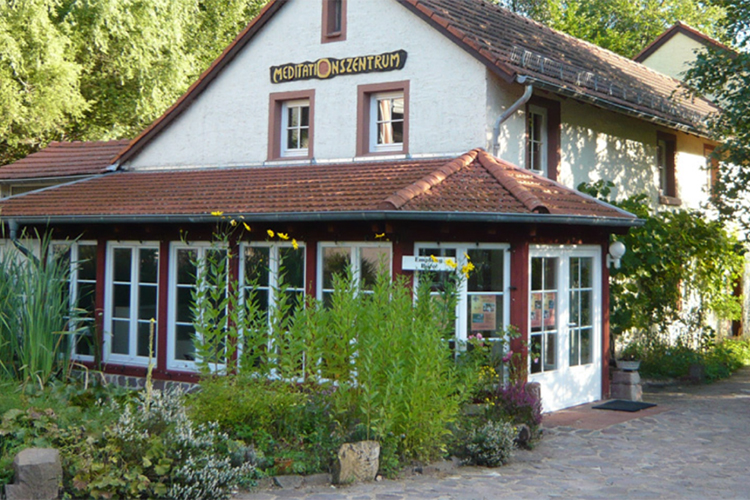 Neumühle (pronounced new-mill) is a retreat and learning center offering workshops on personal growth, spiritual empowerment and consciousness building for the last 30 years. It is located in Germany in the three country region of France, Luxembourg and Germany on a former celtic spiritual hotspot embedded in a serene piece of land with a pond, a fountain a waterfall and surrounded by forest.  It is a place which resonates with the principles of the Fuji Declaration.
Neumühle offers workshops meant to soothe body & soul and particularly to reconnect with the inner source. Meditation retreats from various traditions (Christian, Zen-Buddhism, Hindu, Sufism), various kind of yoga and breathing techniques, silence retreats, shamanic rituals, drumming & chanting, fasting, healing techniques used in transpersonal psychology like' holotropic breathwork', but also wellness massages for the physical body are offered at Neumühle and at its newly established Sirona Vitalis & Yoga Center, named after the celtic deity and goddess of healing springs, and who has been worshipped in the Moselle river valley, where Neumühle is located.
Since January 2018 Neumühle is promoting The Fuji Declaration as its overarching and inspirational document of the retreat center. TFD has been posted on the Neumühle website and Facebook page, and the FD flyer is displayed in print format in German language on Neumühle facility.
Neumühle serves as the raw model for the concept of having TFD implemented and promoted in spiritual retreat centers and wellness centers.
The World Peace Prayer Society and The Goi Peace Foundation Chairperson Mrs. Saionji, as well as staff members have payed together a visit to Neumühle about five years ago. Three Peace Poles have been planted and are still planted at Neumühle during the past 30 years.
In terms of concretely implementing the spirit of The Fuji Declaration, workshops and weekend retreats are going to take place in 2018 and beyond on a regular basis at Neumühle, in order to concretely "awakening the divine spark in the spirit of humanity."
You are cordially invited to come to Neumühle and to participate in the various spiritual workshops and seminars. Neumühle offers cozy bedrooms, a seminar restaurant with delicious vegetarian cuisine, and a sauna for relaxation.
If you feel inspired to offer spiritual seminars at Neumühle, do not hesitate to contact the Center at kontakt@meditation-saar.de.
Neumühle website (German only): www.meditation-saar.de