Masami Saionji attends Soul of WoMen event in Mexico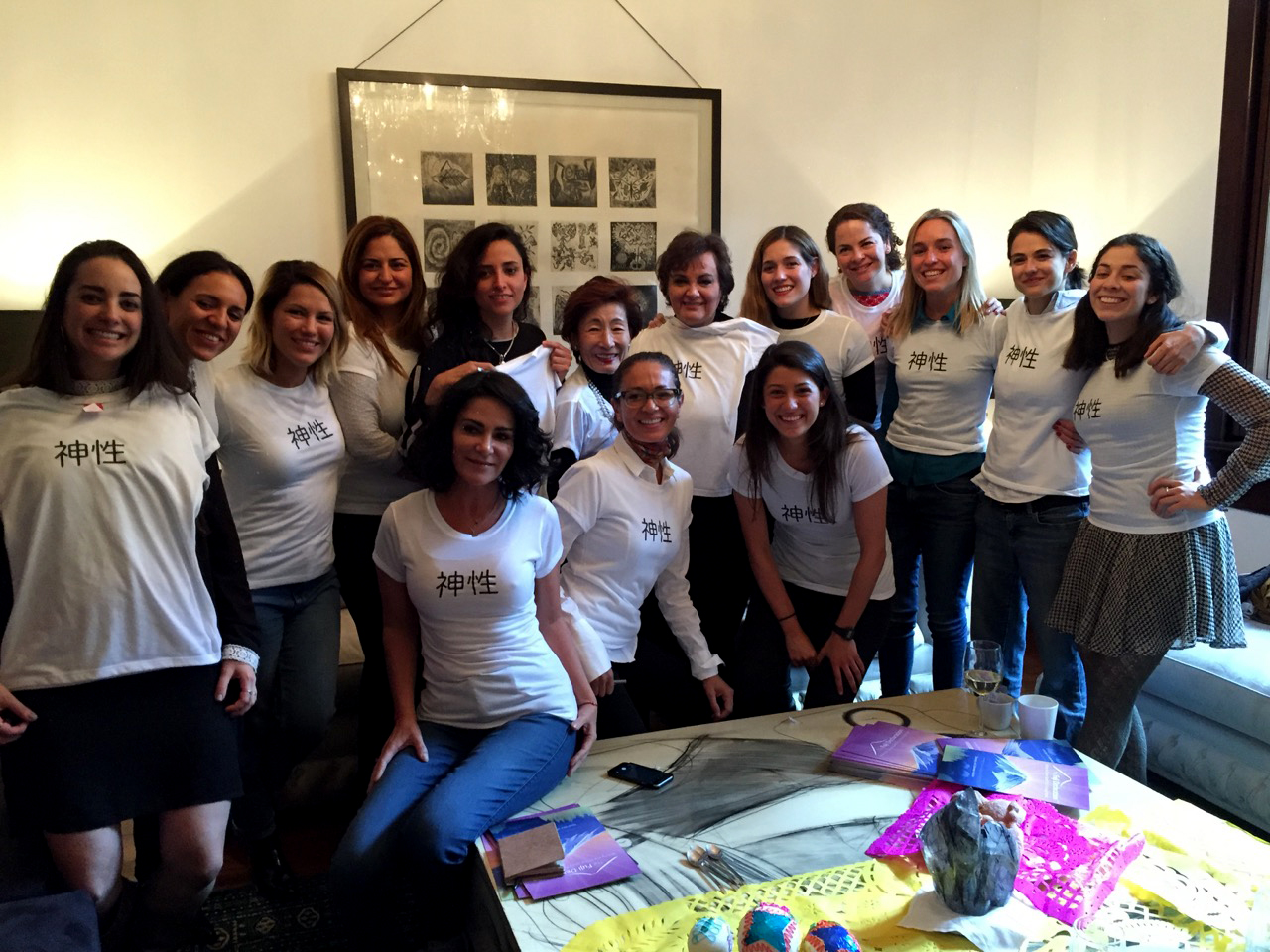 Just weeks after the Soul of WoMen launch in Europe, a group of women in Mexico gathered on October 30th, to host Masami Saionji to anchor and introduce the Soul of WoMen initiative in Mexico City.  The gathering was organized by Barbara Arredondo, Founder and CEO of I Am Here television series aimed to empower women community leaders working for peace.  Fifteen powerful women welcomed Masami Saionji and her daughter Yuka Matsuura as main guest speakers.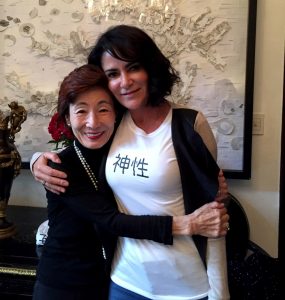 Barbara opened the gathering by introducing the Fuji Declaration, the Soul of WoMen initiative and the work of the Goi Peace Foundation.  The event was attended by fifteen women who were passionate and active in various fields to raise consciousness in their fields of influence.  They included human rights journalist previously jailed for her beliefs, TV personality, MC and anchorwomen, producers and authors.  
The gathering became one resonating field of oneness as Masami Saionji talked about the power of women as well as that of men and the need to strike a harmonious balance in our vision for a more sustainable and flourishing world. 
Barbara shared her experiences visiting Fuji Sanctuary where the Fuji Declaration was launched in 2015.  She invited the participants to join her in supporting the Fuji Declaration and starting a movement in Mexico.  A meal was shared by all at which time deeper dialogues were exchanged by the participants touching upon the fundamental issues challenging humanity, which needs to be addressed and answered.   
At the close of the gathering, the women were asked to share what treasures they were taking home as a result of their attendance and some heartfelt comments were noted including: I want to explore my inner self more; I opened to new values which were not given to me by my parents; I feel a need to search for the cause of human anger and transform that anger into divinity; when women gather creation begins.
All guests were gifted a T-shirt with the Japanese characters meaning divine spark.  Thanks to Barbara and her like-minded community, the first Soul of WoMen gathering in Mexico was a great success.