The Fuji Declaration celebrates 1st anniversary with Soul of WoMen May 15, 2016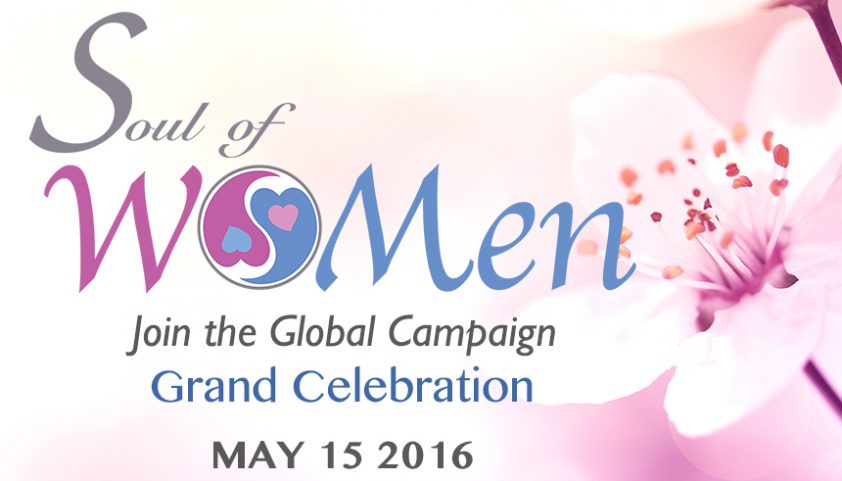 The Fuji Declaration celebrates 1st anniversary with Soul of WoMen May 15, 2016
May 2016 marks the 1st anniversary of The Fuji Declaration. Supporters and signatories from around the world gathered in person and in spirit to witness the inaugural events hosted at Fuji Sanctuary. Close to seven thousand viewers watched the live webcast of the events celebrated at the foot of Mt Fuji. Since then, over 15,000 people from every continent have signed and embraced the declaration, affirming the divine spark in every human being and the essential oneness of all life in its diversity. The initiators and supporters have had notable opportunities to present the initiative at international events, and many spin-off projects have been created to implement the principles of the Fuji Declaration in different fields and communities.
Celebrating the 1st anniversary, Soul of WoMen Global Campaign will be launched with synchronized events being organized around the world. A live internet webcast of the main event at the Fuji Sanctuary will be available for viewing on our home page on May 15th, from 10:15am till 1:15pm local Japan time.
The Soul of WoMen was born when a group of women leaders and thinkers in Japan gathered together to advance the empowerment of feminine wisdom and values as vital to the balance and welfare of a thriving world. The global campaign calls upon men and women everywhere to recognize the divine feminine within us and to stand in solidarity with other individuals and organizations working to bring the world back into balance from love of power and conflict to the power of love, nurturing, and harmony.
Soul of WoMen will invite the global community to say YES to the emergence of the divine feminine and wisdom inherent in the hearts of all beings. Between now and May 15th, individuals and organizations are invited to register their support on the Soul of Women Global Network Map and join the celebration in person or in spirit or by hosting a gathering locally.
Join us in enveloping the globe in the gentle yet powerful presence of feminine inner wisdom and knowledge to carry humanity forward onto an evolutionary path of higher consciousness.
More information on the celebration event and the live internet broadcast will follow shortly.
Say Yes and Register to participant in this global initiative
Promote the Soul of WoMen