Message for The Soul of Women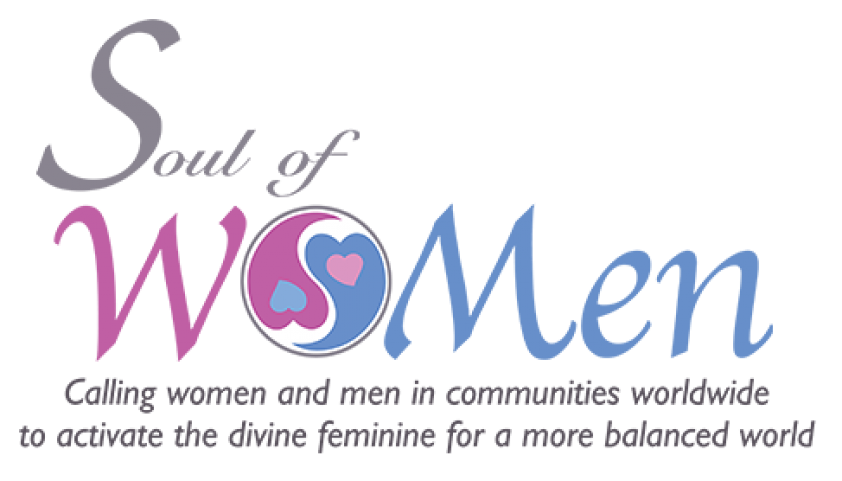 Read messages of support for The Soul of WoMen Global Campaign
from members of our community –
many of whom are widely recognized and acclaimed voices
for peace and planetary transformation.
Dr. Ervin Laszlo
Co-initiator of The Fuji Declaration
Founder and President of The Club of Budapest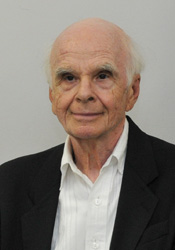 I agree that as both women and men are part of one world, the feminine and the masculine must work together to create a whole human soul – and a whole, thriving human civilization! This campaign addresses the heart of the problem and will touch the heart of all the women and men who read it – and who will enthusiastically and with full heart-commitment join it.
---
Mairead Maguire
Nobel Peace Laureate
Co-founder of The Peace People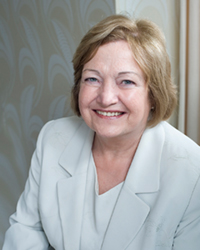 I send to your all my greetings and very best wishes for a successful event.  It is so important that people around the world work for peace and join in a spirit of unity and solidarity as the human family believing that peace is possible and we can live celebrating diversity and love together.
---
Irina Bokova
UNESCO Director-General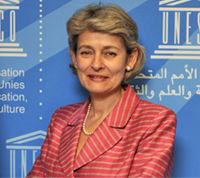 I wish to commend you for this inspiring initiative, Soul of WoMen Global Campaign, which will gather individuals committed to building world peace on values of empathy and mutual respect, at the foot of Mount Fuji in Japan―a World Heritage site that symbolizes harmony between humanity and nature. Best wishes for the success of this event.
---
Lynne Twist
Founder of The Soul of Money Institute
Co-founder of The Pachamama Alliance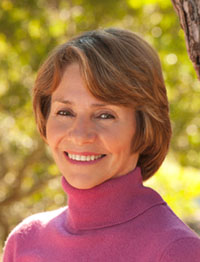 It is a privilege to share my enthusiasm and total support for the Soul of WoMen global network. I am deeply committed to the full expression of the divine feminine in all aspects of the human family. Congratulations on the first anniversary of the Fuji Declaration which I have been honored to sign. It is fitting that the Soul of WoMen global network will convene on that anniversary. I love this.
As I often share, there is a Native American prophecy about this century― the 21st century― which I call "the Sophia Century"― the century when women will take their rightful co-equal role with men and the world will come back into balance.
The Native prophecy says that for many centuries the bird of humanity has been flying primarily with only one wing― the masculine wing―while the feminine wing has not been fully expressed or fully extended. As a result, the masculine wing has become over developed, over muscular, and has been frantically, and unfortunately, violently working to keep the bird in flight. As a result, the bird of humanity has been flying in circles.
The prophecy says that in the 21st century, the feminine wing of humanity will fully extend and express itself (in both men and women) and when the feminine wing is fully extended, the male wing can relax a little, become less violent and the bird of humanity will soar.
The Sophia Century and the Soul of WoMen global network is the fulfillment of that ancient prophecy.
---
Deepak Chopra, MD
Pioneer in mind-body medicine, author
Founder of The Chopra Foundation and the Chopra Center for Wellbeing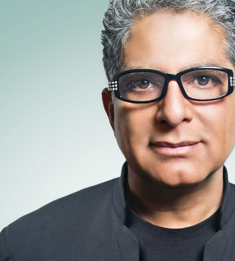 The Divine Feminine archetype in our collective consciousness could help create a more peaceful, just, sustainable and healthy planet.
---
Marianne Marstrand
Executive Director of The Global Peace Initiative of Women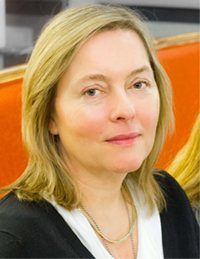 The Soul of WoMen Global Campaign is more important than ever. It is time to nourish the feminine principle in all of us and renew our connection with the soul of the Earth. Such gatherings are critical in reminding us that life is calling us to wake up again to the feminine knowing that we are a part of all of life, the plants and animals, the rivers and mountains. Small groups around the world are coming together in a deeper spirit of remembering once again to live in a sacred manner, and knowing this interconnection can bring back the joy of living on this beautiful planet.
---
Dr. Azza Karam
Scholar and author of religion and gender, advisor at the United Nations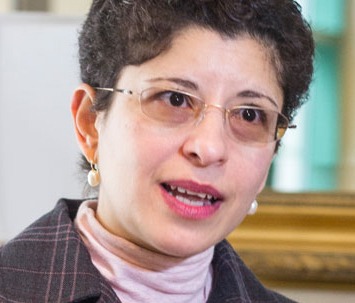 I believe we were created to be diverse, because our strength, and our wholeness as human beings, comes from working together to complement, bridge and learn from our differences. For too long, we have lived with, and yes, sometimes allowed, our differences to divide us. We thought one half could develop without the other, or one part could grow without the whole. No more. This is why the Soul of Women event is seminal and necessary and timely for us all.
---
Kahontakwas (Diane) Longboat
Speaker of the Governing Council of Soul of the Mother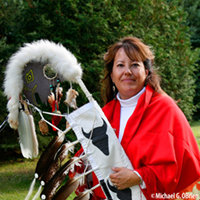 The campaign Soul of WoMen is so important. It will become a movement creating global thought leaders, taking humanity into a new era of spiritual evolution and healing Mother Earth at the same time.
---
Dr. Jude Currivan
Cosmologist, Planetary Healer, Author and Futurist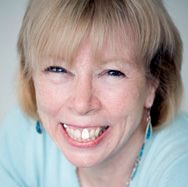 As a founding signatory of the Fuji Declaration, I am now delighted to whole-heartedly support the Soul of WoMen Global Campaign.
Just as the Fuji Declaration calls us to re-member our divine spark, so too does the Soul of WoMen inspire us to heal the schism between the complementary feminine and masculine aspects of our personal and collective psyches; a crucial step to fully awakening the divine spark throughout humanity.  Re-consecrating the ancient sacred marriage of the divine feminine and masculine within and between us in all aspects of our lives empowers the in-to-greation of our hearts and minds.  The Soul of WoMen offers us such an important and very timely opportunity; a global call for women and men to come together to awaken, nurture, empower and co-create an emergent global awareness that fully expresses the wholeness of life and fulfills our human promise.
---
Rev. Canon Charles P. Gibbs
Senior Partner and Poet-in-Residence, Catalyst for Peace
Founding Executive Director Emeritus, United Religions Initiative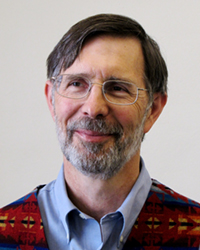 I embrace the Soul of WoMen Initiative with my whole heart and soul. I believe the authentic leadership of all women, liberated from millennia of masculine dominance – from the shackles of poverty, abuse, inadequate education and opportunity denied – provides the greatest, and perhaps only, hope for a positive future for humanity on Earth and for healing of the Earth community. For years, I have been committed to doing all I am able to support women's leadership and the emergence of a strong feminine – not only in women, but in men as well; not only in girls, but in boys as well. I look forward to serving this great initiative to activate the divine feminine for a more balanced world in every way I am able.
---
Fiona Lady Montagu
Philanthropist, Director of Beaulieu Enterprises Ltd
International Advisor to World Centers of Compassion for Children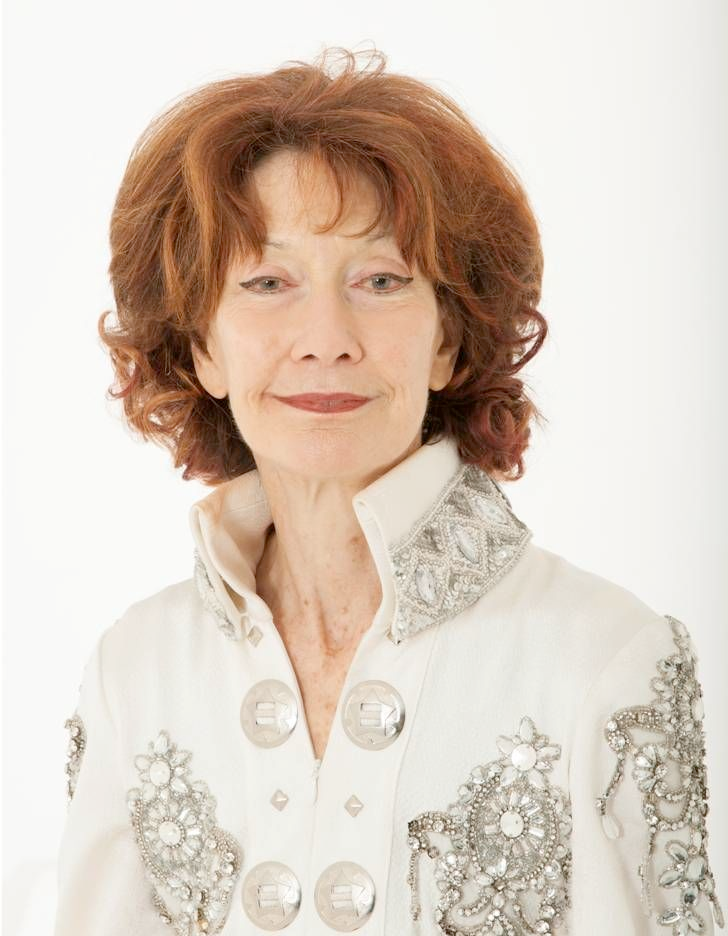 The material world at present dominates; science has apparently forgotten the existence of its earlier mystic roots; and religion has become a dusty temple.
The deep love, light and wisdom of female energy has the power to break down all barriers, and bring together diverse groups in our troubled world today, healing divisions, unifying parts into the whole, soothing and healing through responding to that which is SIMILAR in another — building powerful bridges of consciousness, locally and globally — balanced, poised and peaceful through true understanding, purity of motive and selflessness.
---
Barbara Fields
Executive Director of The Association of Global New Thought
The Association for Global New Thought continues to support the Fuji Declaration and enthusiastically endorses the Soul of WoMen. New Thought is a world religious tradition that now ordains a majority of female ministers. Our mission is creating all aspects of peace through engaged spirituality, with strong emphasis on divine feminine leadership.
---
Gary Zukav
Author of The Seat of the Soul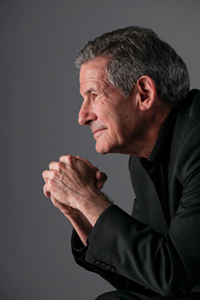 Human consciousness is transforming in unprecedented ways, reshaping human experience, values, goals, and understandings. A New Female – free in every way to express her competence in any domain – is replacing the Old Female – whose fulfillment lay in bearing and raising children. A New Male – free to explore emotional depth, intuition, tenderness, and love – is replacing the Old Male – whose fulfillment lay in providing and protecting. The understanding, perception, and roles of Female and Male are expanding beyond gender and custom and into the domain of the soul. The Soul of WoMen Global Campaign reaches toward that domain, freeing creativity and cocreativity in Females and Males in ways not previously imaginable and making possible relationships based on equality for the purpose of spiritual growth. A thousand thanks for the Soul of WoMen Global Campaign!
---
Linda Francis
Co-founder of the Seat of the Soul Institute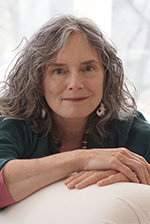 I resonate deeply with the words "Divine Spark" from the Fuji Declaration because I know that we, as a human species, are all becoming multi-sensory – able to experience this part of ourselves more clearly.
Gary and I are also very much looking forward to contributing to the powerful Soul of WoMen Global Campaign.
As a woman I strive to create from the most evolved male and female parts of me so that I can give my gifts fully with unlimited clarity and power. My intention and my joy is to support everyone in being able to live from the most evolved male and female parts of themselves.
---
Dr. Mohammad Bhuiyan
Shamima Amin
Founders, Atlanta Nobel Peace Laureates Summit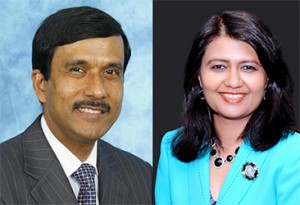 It is our pleasure to wholeheartedly support "Soul of WoMen" campaign as we strongly believe that combining a balanced force of love and power between men and women can fully ignite the divine spark in the spirit of humanity. Such equality will promote world peace and harmony. We call up on everyone in the world to get involved with this movement.
---
Nahid Angha, Ph.D.
Co-founder and Co-director of International Association of Sufism and the Founder/Director of Sufi Women's Organization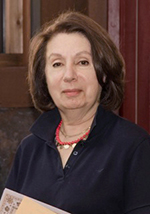 Among the most valuable of our fellow travelers are those who "stand for what is right" for humanity, and all the members of its family This is the very core of human heart that leads civilizations to favorable destinations, and makes the conviction to the wellbeing of humanity strong.  I congratulate you for creating such an essential forum reminding us of human rights, and that our hopes for peace and equality will be actualized if we remain honorable and trustworthy partners and supporters to one another. I wish you great success on this endeavor.
---
Prof. Dr. Dr. J.J. Hurtak
Co-Founder, The Academy for Future Science
Author of The Keys of Enoch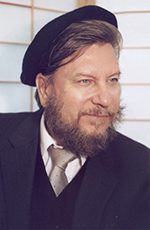 We join our hearts, minds and souls together to achieve world peace through the power of the Divine Feminine working for human upliftment. Let our combined power potential reach out to join souls and tap into the reserved power of the feminine in all living things that can help transform humanity to blossom on all sides of Mother Earth. In our prayers, meditations and music let us transcend nationality, ethnicity and religion in seeing the greater realm of Mother Earth and the Divine Mother interact together.
The mothering Spirit of Life becomes manifest and shines forth, illuminating even the stars of heaven.
O Divine Mother, in all your Names from Maria to Amaterasu-Omikami, let the Divine Feminine within each of us be felt in global unity, and, Let Peace Prevail on Earth and in the Heavens.
---
Akiko Domoto
Representative of the Gender Equality and Disaster/ Reconstruction Network, Former Member of the Japanese House of Councillors and the Former Governor of Chiba Prefecture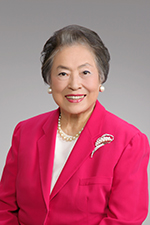 It is time to activate the feminine power. The competitive society long led by men has caused destruction of the natural world, conflicts, starvation and discrimination. What is needed now is the feminine sensitivity that honors harmony, wisdom and love. The Soul of WoMen seeks to bring about a paradigm shift form material civilization to spiritual civilization by balancing the power of the feminine and the masculine, and to create a truly peaceful world. It is my deepest joy to be a part of this circle of solidarity.
---
Wakako Hironaka
Former Minister of the Environment Japan, Chair of the Earth Water and Green Foundation, Member of Earth Charter Initiative
Our blue planet Earth does not belong only to us. We share it with millions of plants and animals. Our survival depends on them. We also share this Planet Earth with our children and their grand children. We therefore must make daily life – our social and economic activities – sustainable for our planet Earth.
We must not prejudge one another. We must give compassion to those in need, and never resort to violence. Let us create a peaceful world for everyone and for future generation. This is the spirit of the Soul of WoMen shared with the Earth Charter.
---
Momoyo Ise
First Executive Director of the United Nations University, President of the Association of Former International Civil Servants-Japan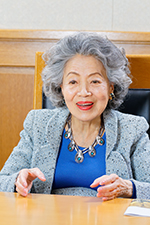 Although today's world is facing many critical issues, there appears to be a little development of a new paradigm nor new ways of thinking for solution. As a result, necessary social change is dangerously slow moving. It is the fact that men performs overwhelmingly decision making functions. The main reason why I support The Soul of WoMen Global Campaign is because I believe its global network of committed women could exercise its influence in placing women as central decision makers.
---
Sumiko Iwao
Psychologist, Professor Emeritus at Keio University, Chair of Group Kilimanjaro, INC., Former Chairperson of the Gender Equality Council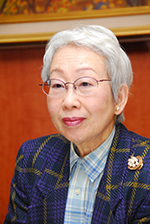 Today we are facing many serious problems, yet we have not found any workable solutions. This indicates the need for new perspectives and listening to those voices which we have long overlooked. The Soul of WoMen Global Campaign is a concrete step forward in that direction. Let this small step be the driver of large scale change.
---